Wildlife Photography Safari
Create memories for the rest of your life in Africa...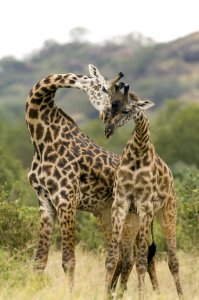 Award-winning photographers Steve Fauer and Robert Zimmerman will lead you through Africa's wildest parks as they discuss all the aspects of succesful wildlife and landscape photography. In addition, there will be many discussions designed to educate you on the native wildlife and the environment. The trip is planned around the great migration and in hopes of witnessing thousands of wildebeasts and zebras crossing the crocodile-infested waters of the Mara river in the Masai and Serengetti National Parks.
Expect to photograph lions, cheetahs, elephants, rhinos, hippos, giraffes, flamingos, and so much more. Brayogo Safari drivers understand lighting considerations for the photographer and will work hard to get you in the right spot at the right time.
All levels of photographers are welcome from beginner to advanced and there will be a maximum of 3 photographers per vehicle to allow plenty of room to capture the image of a life time.
12-day wildlife safari for photographers in Kenya & Tanzania
2011 Dates: To be announced